Close Your Eyes And Relax. The Comfort Dentist Will Do The Rest!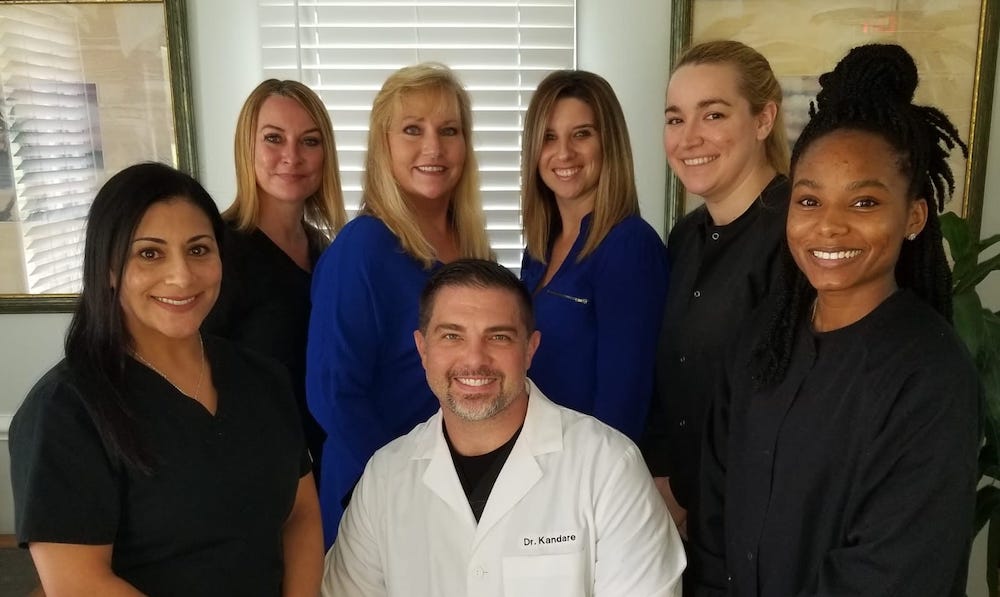 We provide a full range of anesthesia and sedation services for high anxiety patients. After a consultation, we can help you learn what type of sedation and anesthesia will best suit your dental needs. We provide a full range of options including nitrous oxide (laughing gas), IV Sedation, General Anesthesia in office, General Anesthesia in a surgery center, and General Anesthesia in an Ambulatory Surgery Center. We treat families for comprehensive dental care: pediatrics, geriatrics, and everyone in between.
The Comfort Dentist is able to offer:
Dental cleanings
Gum treatments
Sealants
Tooth-colored fillings
Crowns
Root canals
Extractions
Partial dentures
Complete dentures
Invisalign
Tooth whitening
Night guard (anti grinding appliance)
Orthodontic retainers
Custom sports mouthpieces
Dental implants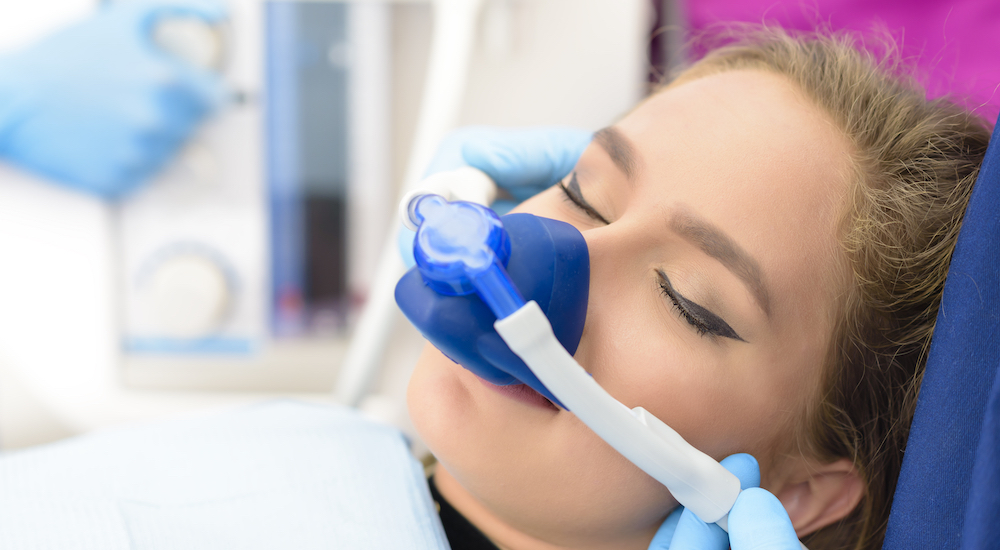 Here Are Some Common Questions About Sedation Dentistry
What is sedation dentistry?
Sedation dentistry is a safe and effective technique that helps patients be completely relaxed and comfortable during their dental appointments. There are a number of sedation options at our practice. We'll discuss the options with you and help you decide what's right for you.
Who is sedation dentistry for?
Sedation dentistry is right for anyone who wants a comfortable and relaxing dental experience. It is especially useful if you:
Have dental fears which make you delay or avoid dental treatment
Have had a bad experience at the dentist in the past
Dislike the sights, sounds or smells of a dental office
Unable to sit still during a dental appointment
Have problems getting numb, making an appointment very painful
Need a lot of work done and don't have time for several appointments
Are embarrassed about the condition of your teeth
Have a bad gag reflex
Have extremely sensitive teeth
Hate needles and shots
What if I am embarrassed?
You don't need to be embarrassed any longer. Some of our patients haven't been to the dentist in twenty years or more. We will never criticize you or make you feel bad about the condition of your mouth. We are here to help.
What does sedation feel like?
You'll be sedated just enough to be unaware of the treatment, as if you were snoozing. In fact, people tell us the whole experience feels like a dream. When it's over, you'll feel refreshed, with little or no memory of what was accomplished.
What is IV Sedation?
IV sedation uses an IV line that allows Dr. Kandare to more precisely administer the amount of needed medication for sedation. It reduces the amount of time needed before treatment can begin. The level of sedation can be immediately increased if the patient is not sedated enough.
IV sedation is great for the patient who experiences moderate to severe dental anxiety and wants treatment in the most comfortable manner possible with little or no memory of the experience.
Which method of sedation is best for you?
Because of Dr. Kandare's wide range of training as a sedation dentist, we have the ability to offer a broad scope of sedation options. After evaluating each patient on an individual level, we can determine together which treatment option would be best for you.
He also works with a team of highly qualified Board Certified Medical Anesthesiologists. As a result, there is a solution for virtually any sedation need, including Nitrous Oxide (laughing gas) and IV conscious sedation for deep sedation and general anesthesia by a board-certified Anesthesiologist (MD).
What qualifications does Dr. Kandare have?
He is qualified in the Commonwealth of Virginia to administer IV sedation. Dr. Kandare has accumulated over 700 hours of education post-graduation of dental school. He obtained his advanced training in IV sedation at Oregon Health Services University under the direction of Dr. Kenneth Reed and Dr. Stanley Malamed. This course has over 103-hour of training and includes a total of 60 hours of didactic education and 43 hours of clinical education with live patient cases treated. This course meets or exceeds the American Dental Association's guidelines for the use of Sedation and General Anesthesia by dentists. He is qualified in the Commonwealth of Virginia to administer IV sedation. Recently, Dr. Kandare expanded his sedation training last year by passing the comprehensive four-hour exam needed to obtain a Masters from the American Dental Society of Anesthesiology (ADSA).
What happens after the appointment?
You may still feel a little sleepy. We'll keep you in the office until you're ready for your companion to take you home. For safety reasons, your companion will be responsible for driving you home and staying with you for the rest of the day. It's best to just take it easy. We do encourage you to eat and drink, because this will help you feel better. The next day will just be a normal day except for one thing - you'll probably remember little or even nothing about your dental visit!
Is it safe?
Sedation is very safe, and we monitor your vital signs during the whole appointment. Our whole team has been trained to care for sedated patients to ensure both safety and comfort. Dr. Kandare is a proud member of the American Dental Society of Anesthesiology, a group of doctors dedicated to the advancement of the safe and effective use of sedation in dentistry. We use state of the art monitoring equipment for your safety.
Call today to reserve your consultation with sedation dentist Dr. Wesley P. Kandare. Our dental office is conveniently located in the Great Bridge Hickory area in Chesapeake, Virginia just north of the North Carolina border. We serve patients from the Hampton Roads area, Currituck, and the Outer Banks area.